Casino Table on Rent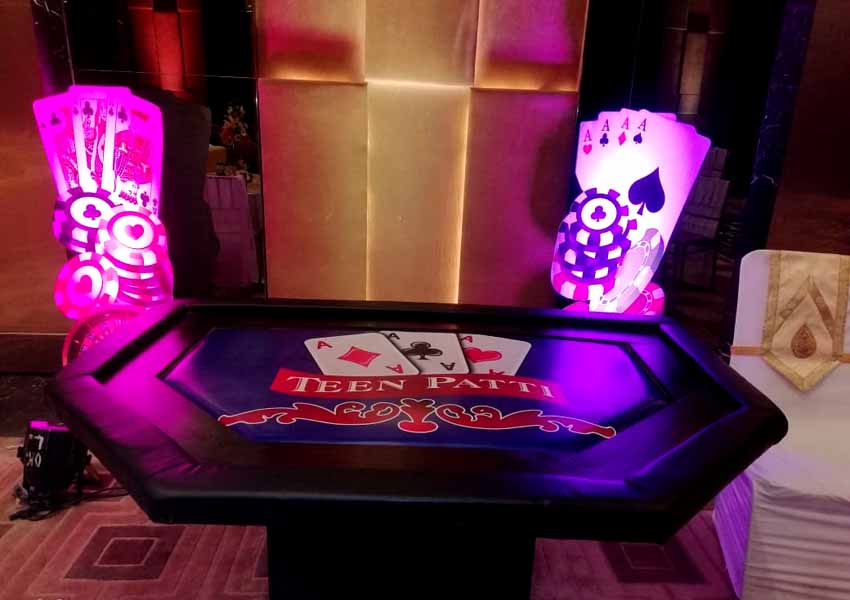 Las Vegas / Casino as we call it, is a wonderful theme for a young, pepped-up & sporty crowd. Think red and black, and especially green! This theme is very colorful, lively, and flashy & serves best for the people who love to gamble. It serves as a special attraction in Diwali parties, b'day parties etc. The place is spilled over with fake money, dice, chips, colorful balloons, cut-outs and cards with lights down low. String twinkling lights & mirrors in the party room everywhere to create the mood. The area is lined-up with casino themed posters and art.casion theme party planners.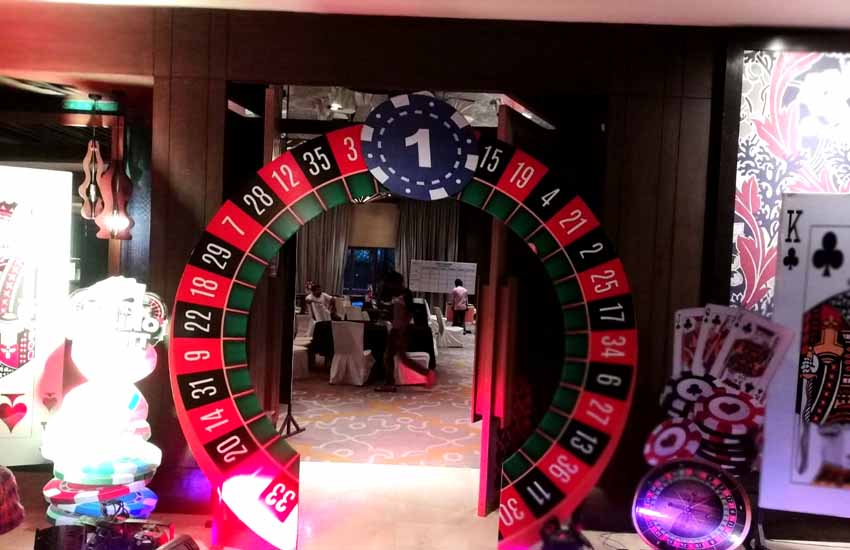 With some black, white, and red card stock; we make some great decorations. Cut- outs of large clubs and spades from the black paper and hearts and diamonds from the red are used on the tables and walls. With the white, we make large three-dimensional cut outs of dice at the entrance & inside the party hall. Great casino theme party decorations also include hanging fuzzy dice and lots of black and red balloons on the ceiling.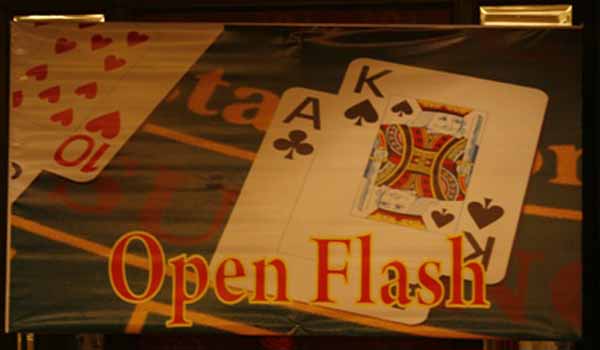 Each guest is given poker chips, play money, and dice when they arrive. Each guest is provided with little buckets for their winnings & a score card that keeps tracks of how many games they've tried — this will insure that everyone's interacting. The most popular games tend to be blackjack and poker. For the non-gambling type, include simple games like bingo and other popular card games.
Types Casino Tables -:
1 – Roulette Tables on Rent
2 – Poker Tables on Rent
3 – Teen Patti Table on Rent
4 – Lucky 7 Table on Rent